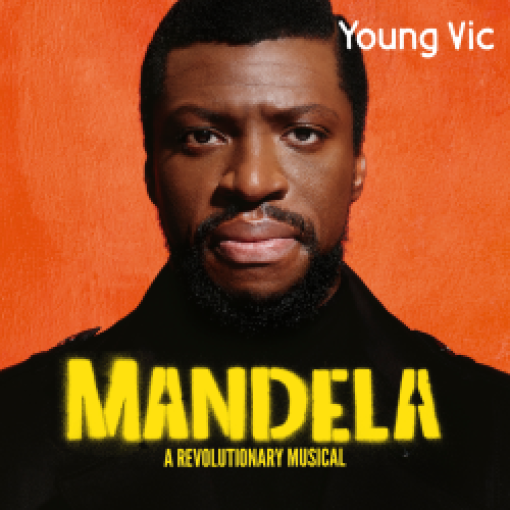 Mandela
Séances jusqu'au : samedi 4 février 2023
Description de Mandela
A new spirit has gripped our nation!
Together is where tomorrow's promise lies

It's 1960. Young activist, Nelson Mandela, rallies the people of South Africa to protest against the racial segregation of apartheid. In 1962 he is arrested and sentenced to life in prison, where he will spend the next 27 years, taken from his wife and children, as the fight for freedom sweeps his country.

Infused with the rhythms of South Africa, this soaring new musical tells the extraordinary story of a man who changed the course of modern history - the sacrifices he made as a husband and father, and the global movement that inspired him and his comrades to keep fighting. The production is presented in proud partnership with Nandi Mandela, Luvuyo Madasa and the Mandela family.
Adresse du Young Vic
66 The Cut, London, SE1 8LZ GB (plus d'infos)
Itinéraire
Jeunes enfants
14+ recommended
Informations importantes
14+ recommended
The show contains themes of racism and violence. The production also contains gun imagery and loud gunshot and bomb blast sound effects.
BSL Performance: Tue 13 Dec 2022 & Thu 12 Jan 2023, 7.30pm
Audio Described Performance: Mon 19 Dec, Tue 10 & Tue 24 Jan 2023, 7.30pm, with a Touch Tour at 6pm
Captioned Performance: Thu 15 Dec & Thu 5 Jan 2023, 7.30pm
Socially Distanced Performance: Wed 21 Dec 2022, 7.30pm
Relaxed Performance: Wed 4 Jan 2023, 7.30pm
 
Horaires