No booking fee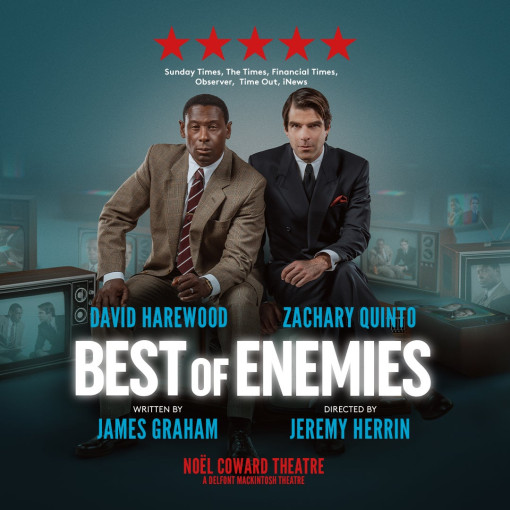 Best of Enemies
5/5
basé sur 3 avis
(lire les avis)
Séances jusqu'au : samedi 18 février 2023
Durée : 2 hours 25 mins (incl. interval)
Description de Best of Enemies
"A man should never turn down two things. Sex, and appearing on television."
1968 – a year of protest that divided America. As two men fight to become the next President, all eyes are on the battle between two others: the cunningly conservative William F Buckley Jr., and the iconoclastic liberal Gore Vidal.
Beliefs are challenged and slurs slung as these political idols feud nightly in a new television format, debating the moral landscape of a shattered nation. Little do they know they're about to open up a new frontier in American politics, and transform television news forever...
James Graham's celebrated new BBC drama Sherwood has just concluded its first series and recent stage successes include Quiz, Labour of Love and Ink. Best of Enemies is directed by Jeremy Herrin (The Glass Menagerie, This House, People, Places and Things).
Important COVID information
Remember the government continues to advise the wearing of face coverings in crowded and enclosed spaces, especially where you come into contact with people you do not usually meet, when case rates are high.
Acteurs
David Harewood, Zachary Quinto
Adresse du Noel Coward Theatre
85-88 St Martin's Lane, London, WC2N 4AU GB (plus d'infos)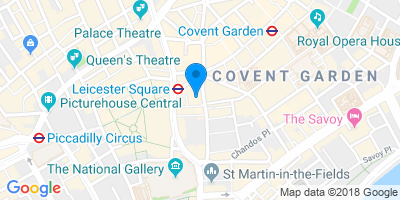 Itinéraire
Jeunes enfants
Everyone, regardless of age, must have their own ticket to enter the theatre. Children under the age of 16 must be accompanied by and sat next to a ticketholder who is at least 18 years old. Children under the age of 3 will not be admitted.
Horaires
Billets réduits pour Best of Enemies
No booking fee
Places à partir de 144,99€
PAY NO FEES ON SELECTED PRICES Valid for Monday - Friday performances 1 - 23 December 2022. Book by 8 December 2022.