-15%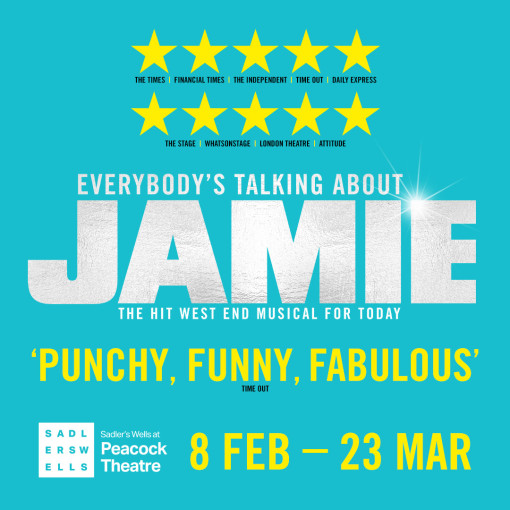 Everybody's Talking About Jamie
4,7/5
basé sur 213 avis
(lire les avis)
Séances à partir de : vendredi 9 février 2024

-


Séances jusqu'au : samedi 23 mars 2024
Durée : 2h 40m (incl. interval)
Photos
Description de Everybody's Talking About Jamie
Jamie New is sixteen and lives on a council estate in Sheffield. Jamie doesn't quite fit in. Jamie is terrified about the future. Jamie is going to be a sensation. Supported by his brilliant loving mum and surrounded by his friends, Jamie overcomes prejudice, beats the bullies and steps out of the darkness, into the spotlight. This 'Funny, outrageous, touching' (Daily Telegraph), musical sensation is to be experienced by all the family and not to be missed!
Set to an original score of catchy pop tunes that will 'blow the roof of the Theatre' (Mail on Sunday) by lead singer-songwriter of The Feeling, Dan Gillespie Sells and writer Tom MacRae (Doctor Who). Choregraphed by Sadler's Wells Associate Artist Kate Prince (Into The Hoods, Some Like It Hip Hop, SYLVIA, Message In A Bottle). This 'sparking coming-of-age musical' (The Times) will have everybody talking about Jamie for years to come.
Sixteen: the edge of possibility. Time to make your dreams come true.
Adresse du Peacock Theatre
Portugal Street, London, WC2A 2HT GB (plus d'infos)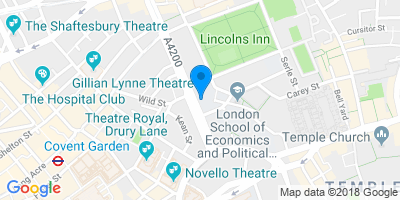 Itinéraire
Jeunes enfants
Standard no under 5s. Recommended 12+ and parental discretion advised – show contains some strong language and mild sexual references
Informations importantes
Contains: Haze, flashing lights, strong language and mild sexual references.
Horaires
Vidéo
Billets réduits pour Everybody's Talking About Jamie
Economisez 15%
Normal 75,49€ Réduit 63,99€
SAVE ON TICKET PRICES Valid Tuesday - Thursday performances 28 February - 21 March 2024. Book by 5 December 2023.
Spectacles similaires