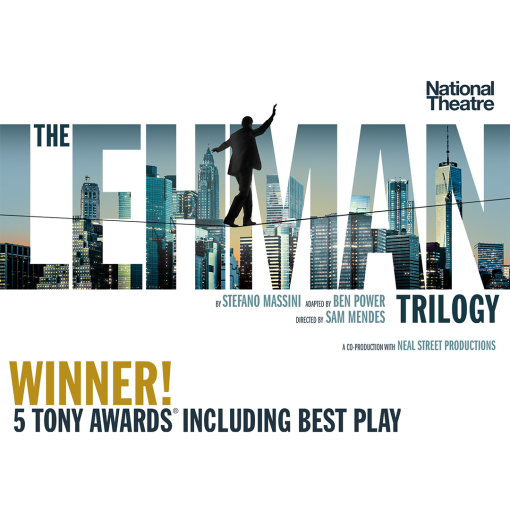 The Lehman Trilogy
4,7/5
basé sur 41 avis
(lire les avis)
Séances jusqu'au : samedi 20 mai 2023
Durée : 3 Hours 20 Minutes
Description de The Lehman Trilogy
The National Theatre and Neal Street Productions' The Lehman Trilogy makes a triumphant return to London following an acclaimed season in Los Angeles and a highly lauded run on Broadway, winning 5 Tony Awards® including Best Play. Directed by Academy Award®, Tony Award® and Golden Globe winner Sam Mendes, The Lehman Trilogy features a cast of three playing the Lehman brothers, their sons and grandsons, in an extraordinary feat of story-telling told in three parts on a single evening. Hailed by The New York Times as 'a genuinely epic production', The Lehman Trilogy is the story of a family and a company that changed the world.
On a cold September morning in 1844, a young man from Bavaria stands on a New York dockside dreaming of a new life in the new world. He is joined by his two brothers, and an American epic begins. 163 years later, the firm they establish – Lehman Brothers – spectacularly collapses into bankruptcy, triggering the largest financial crisis in history.
Important COVID-19 information
This venue has additional Covid-19 safety measures in place to ensure the health and well-being of the staff, performers, and guests.
We recommend that you wear a mask while inside this venue.
Adresse du Gillian Lynne Theatre
166 Drury Lane, London, WC2B 5PW GB (plus d'infos)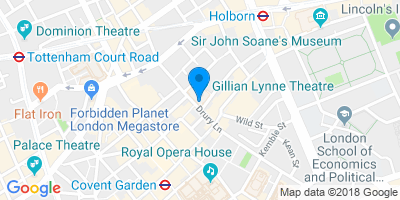 Itinéraire
Jeunes enfants
Under 4's will not be admitted. Anyone under the age of 16 has to be accompanied by an adult aged 18+.
Informations importantes
Please note: This production features instances of flashing lights and some video effects that may cause dizziness. There will be instances of total darkness (lasting 15 seconds) and gunshot sound effects. The production contains moments and themes that some people may find distressing.
Horaires